Terrence Howard & Wife Mira Pak are Pregnant
Terrence Howard 5th baby is on the way!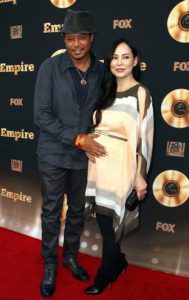 "Empire" star Terrence Howard and wife Mira Pak are expecting their 2nd child together. They had their first son Qirin Love in May 2015. The couple showed off their pregnancy at FYC ATAs celebration at Zanuck Theater at the 20 Century Fox Lot in L.A. His co-star Taraji P. Henson joined the couple on the carpet to congratulate the couple.
Congrats Terrence Howard and Mira Pak
Photos by: Wire