Mario Starts his own Label and Releases New Single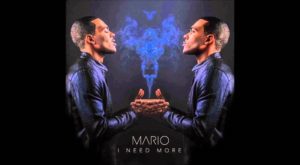 R&B singer Mario stopped by Hot 107.9 studios to share what he's been up to.
Here's what he shared with Hot 107.9:
He negotiated out of his major recording deal and is now an independent artist, his own boss, with his own label.
Formerly signed to J Records/RCA, Mario has his own record label now calledNew Citizen, and his album will be distributed by Empire. He says he is a very hands-on executive but has learned how to delegate and believes he can trust his team to get him where he needs to be.
His new album is called Paradise Cove and shares the meaning behind the name:
"Paradise Cove was inspired by my journey to self liberation. I found myself having to face my own darkness in order to step into the next phase of my purpose. It was almost like I could move on until I masters certain parts of myself. I inspired certain sounds and textures that you wouldn't get from a "labeled produced" Mario album. With this album fans can expect me to go on a journey with me. It embodies messages and undertones they can relate to on the subtle level. "Your path is directly either subjective or objective, the choice is yours".
His new single "I Need More" is more than just "R&B Trap", it has a deeper message:
"The reason why I chose "I Need More" as a first single because when I spoke to my creative partner of this song T. Coles, (composer) and Allen Writter, we were able to create a concept lyrically and sonically that expresses exactly what I was feeling. THE VOID. Even in the midst of manifesting our wildest desire or material gains, it still ain't enough! YOU NEED MORE… More truth, more love, more happiness, more freedom, etc.."