No Alicia Keys is not the first woman in history to set a trend of ditching makeup. However, she sure is capitalizing on the moment. She has since started a #nomakeupmovement hashtag on social media. Which has millions of posts with women around the world feeling empowered minus the concealer and eye shadow. She recently went makeup-free in a photoshoot for her new album.  She said the shoot stirred up some feelings. She described her feelings as 'the strongest, most empowered, most free, and most honestly, the most beautiful that I have ever felt'. 'I don't want to cover up anymore,' she wrote in her Lenny Letter essay. 'Not my face, not my mind, not my soul, not my thoughts, not my dreams, not my struggles, not my emotional growth. Nothing.' While the media was very supportive of Keys and her new take on self-empowerment. Some critics had some not so nice words for the singer.  Others criticized her saying  since she was of mixed background, it was received more than if an African American woman would have done the same. In my opinion, anytime a woman can truly feel confident in her looks no matter her race it's always a "Good Look" (pun intended lol). Let us know what you guys think about Alicia and her natural look in the comments below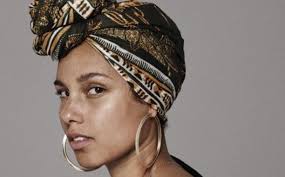 Photos from behind the scenes photoshoot for Alicia's new album.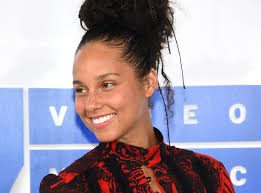 The singer sports a bare face at MTV's recent VMA this year.